Balancing life and work. What is your time worth?...
How do they do it? We all know them, those time starved people who still seem to get everything done and more. I didn't sign up for this job in sports education to spend it in an office all day doing administration work. Yet it still needs to get done and as much as I would rather be in the gym inspiring young children, I could never keep up to all the admin and planning that needed to get...
What Olympic Champion Kyle Shewfelt says about our...
"I have personally recommended many children and families to go to Gymtastics Gym Club because I find that Darlene and her gymnastics programs offer something unique and special. I'm glad that Darlene has now offered her gymnastics lesson plans and gymnastics tools online and believe all gym clubs and children's programs could benefit from this material" Kyle Shewfelt - 2004 Olympic Gold Metal...
Preschool Gymnastics Teaching Tip: The Backward... →
Backward Roll Learning to use the momentum when rocking and rolling backwards is key to a successful backward roll. The fall back to a roll is the most frightening part to learn for preschool children. Backward rolls on incline surfaces create speed, making it easier to do the roll. Parents must lift all the body weight off the child's neck and head. Children are encouraged to lift their own legs...
The Importance of Visual Learning →
We recognize there are many types of teachers and learners out there. Working in any sports program, we are a unique group of people who love working with our hands. All of our tools take a look at teaching a little differently. We visually demonstrate not only gymnastics positions and skills to be performed for each specific age and level with illustrations, circuit sample diagrams and easy to...
""Gymtastic Gym Tools' customer service is one that every company..."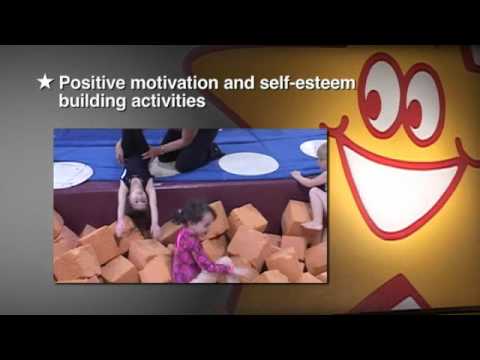 We have the best Gymnastics Fall Lesson Plans for...
http://gymtasticsgymtools.com/product/search/q/fall+lesson+plans
New Pre-School Winter Lesson Plans coming soon!
You won't believe the quality and the detail of this package. We'll let you know as soon as it's posted to our website.
1 tag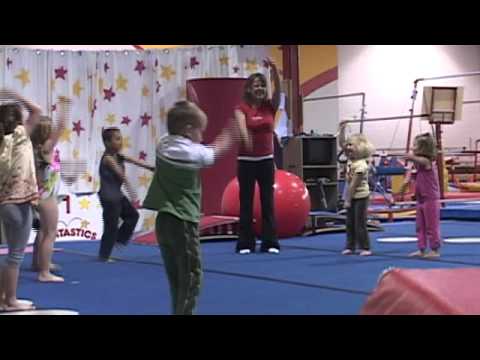 Kips, Skills, Drills & Progressions →
We have a great package that contains 30 professionally illustrated skill cards. These visuals can be printed out to 8 1/2" x 11" on your personal printer. Great to place within your circuits for children to visually see how skills and progressions are performed correctly. All these professionally designed illustrations are proven to help visually assist the athlete though the...
1 tag
No word of a lie. The best rec warm up package... →
Our handy package contains 10 weeks of creative warm up ideas and activities. A great resource for any coach or administrator to help with the start of a recreational class. There is everything from heart pumping aerobic warm-up activities, flexibility and conditioning exercises, body positions to fun activities with various equipment and apparatus.
"Help Us Help You!"
– Our site is currently going through a public beta testing phase and we'd like your comments. Please help us make GymTools the most fantastic online resources for gymnastic education. Send us your comments and we'll take them to heart.  http://gymtasticsgymtools.com/help
Fall Session 10 Week Lesson Plan Package →
Save more with bundles!! Fully illustrated quality lesson plans. Each weekly lesson plan has been designed with specific gymnastics skills and a theme. (Introductory program 18 months - 30 months, beginner program 2-3 year olds, intermediate and advanced program ages 3.5-5 years.)
Launching Website in September!
It's been a lot of hard work but we will finally be launching our website in September. It will be a beta launch and we will be asking you for feedback before we promote to the general public. We have a ton of great content ready with lots more to come. Will keep you posted on when the site goes live.
Play-it-Forward
Darlene "the Bean" Fedyna… CTV's Inspiring Albertan of the Week because of her Gymtastics Play-it-Forward program… http://calgary.ctv.ca/servlet/an/local/CTVNews/20110720/CGY_inspired_playitforward_110720/20110720/?hub=CalgaryHome
Help us Play-it-Forward to an Orphanage in...
Since fulfilling our dream last year in South Africa helping children who needed attention, love and support, Gymtastics GymTools is called to do it again! We believe that every child should have the opportunity to grow with sport and play. That is why we will be bringing our successful sports and games program to Tanzania, Africa this June. To do this, we will be joining forces with the Starehe...
1 tag
Get your FREE Preschool Lesson Plan and Teaching... →
1 tag
All of our FREE Instructional Videos... →
All of our products are professionally designed to help you become a better teacher, coach or grow your gymnastics business. These videos cover our proven philosophies for teaching young children. Go to GymtasticsGymTools.com for special offers, free Teaching Tips and Preschool Lesson Plan downloads.
1 tag
1 tag
"From little things, big things grow!"